Recessed tray manhole covers blend naturally into surrounding pavement,
concrete, or landscape.

Exceptional manhole covers for multiple applications.
High quality products and customer service, the fundamental operating principles of Wundercover's philosophy, have led to creating a wide range of recessed manhole covers with exceptional technical characteristics for both residential and industrial applications.

The attention to detail, the choice of materials and the innovations applied mean that the demands of the most meticulous customers will be fully met. The combination of Wundercovers expertise and the knowledge of the US market bring you this selection of technical manholes.

Sizing
We offer hundreds of sizes and styles with the most common models in stock.
Custom sizes are also an option.
Sizes range from 1' to 10', square & rectangular or longer trench covers.
Material
Metal can be galvanized or stainless steel (SS suffix, recommended for coastal and high salt regions).
Part Numbers
Our part numbers refer the frame size in cm (WC70-70 is a 70cm square cover). Clear access is typically 2-4" (5-10cm) less.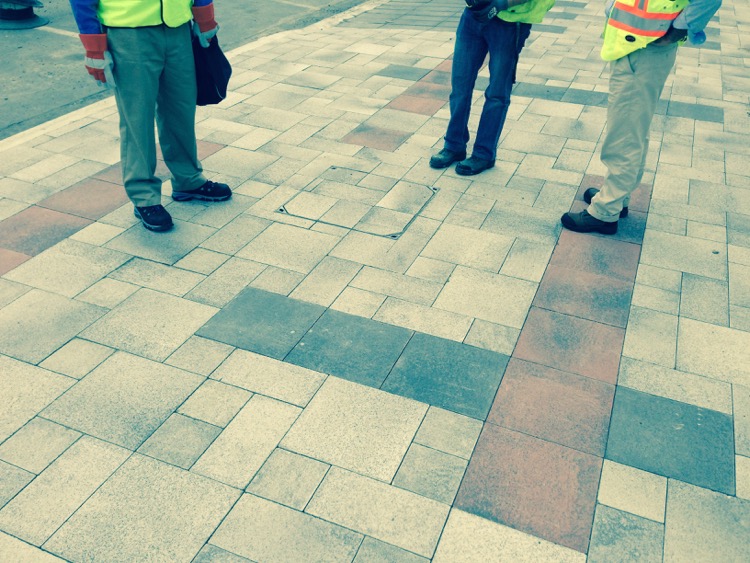 Blend Seamlessly.
Decorative recessed tray manhole covers seamlessly blend into surrounding areas of a streetscape, hardscape and even landscape designs. Choose from standard sizes or request a custom recessed tray manhole cover to fit your specific needs.